Leading up to opening day, Linda and I had endured threats from indigenous locals in similar businesses and heavy handed local politicians set on making it difficult for outsiders to do business within the city. At the time we were innovators in our industry by bringing an un-tested product called Climate Controlled Storage to a market where there was none. Comments from some in the community were "it will never work" and "nobody will pay for climate controlled storage" and "no one will travel an extra two miles to store at your site". Little did our competitors and others know – we had done our homework. We were intent on building the best facility in Camden County and we did just that.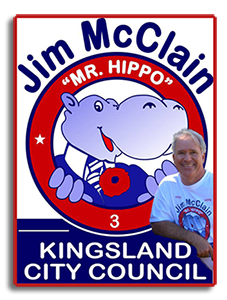 We filled our rental units within eight months and built many more and filled them. We developed the first and, to this day, only portable storage operations. We grew and completely sold out. More competitors entered the market as copycats. We expanded further acquiring the old 84 Lumber location primarily for its size and existing structures. We remodeled and redesigned it into a Class A storage facility.
As I walked through the property before renovations started with my banker, I will never forget what he said. He said, "Jim, after all that you have said about how you will develop your business here, I can see your vision; we are going to do your loan". I was ecstatic! We remodeled and redesigned the former lumber yard into a facility with over 70,000 sq. ft. of storage. It has become a resounding success but not without discipline and patience. You see, we purchased the property in 2009 about the time financial markets were crashing. There were lots of sleepless nights and hand ringing but the decision was made to move forward.